Tag Archives:
Uruguay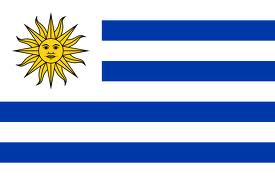 The Liga Profesional de Primera División, also known as the Primera División Uruguaya or Primera División de Uruguay (English: Uruguayan First Division), is a professional football league in Uruguay at the top of the country's football league system. It is organized by the Uruguayan Football Association and is contested by 16 teams from August to May of the following year. It runs on a system of promotion and relegation with Segunda División Profesional.
The league was founded in 1900, making it amongst the oldest on the continent. Despite few yearly interruptions, it has been held regularly on a yearly basis since then. In 1932, the league turned professional.
Ten different clubs have been the Primera División champion, although only seven have won it in the professional era. The most successful club is Peñarol and current champion is Nacional.