Netherlands - Eredivisie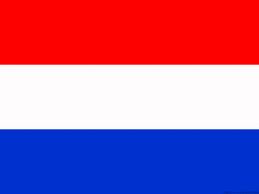 The Eredivisie is the highest football league in the Netherlands. The league was founded in 1956, two years after the start of professional football in the Netherlands. It is currently ranked the seventh best league in Europe by UEFA.
The top division consists of 18 clubs. Each club faces every other club twice during the season, once at home and once away. At the end of each season, the bottom club is automatically relegated to the second level of the Dutch league system, the Eerste Divisie (First Division), with the champion of the Eerste Divisie automatically promoted to the Eredivisie. The next two clubs from the bottom of the Eredivisie go to separate promotion/relegation play-offs. The play-offs are played in two groups. Each group has one Eredivisie club and three high-placed clubs from the Eerste Divisie. In both promotion/relegation play-off groups, each club plays a home-and-away series with the other clubs. The winner of each play-off group plays in the following season's Eredivisie, with the other teams going to the Eerste Divisie.


1,708 views