Iceland - Úrvalsdeild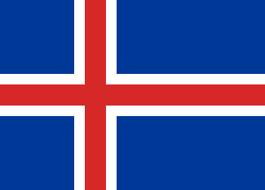 The Úrvalsdeild karla, is the top tier of the Icelandic football pyramid. Because of the harsh winters in Iceland, it is generally played in the spring and summer (May to September). It is run by the Football Association of Iceland (KSI) and currently comprises 12 clubs. UEFA currently ranks the league 37th in Europe.From 27 April 2009, the Úrvalsdeild have been known as Pepsi-deildin (Engl. "The Pepsi League") after KSÍ and Ölgerðin (the producers of Pepsi in Iceland) signed a three-year sponsorship contract.
The top division consists of 12 clubs. Each club faces every other club twice during the season, once at home and once away. At the end of each season, the bottom two clubs are automatically relegated to the second level of the Icelandic league system, the 1. deild karla (First Division), with the top two clubs of the First Division automatically promoted to the Úrvalsdeild.


892 views