Czech Republic - Czech Liga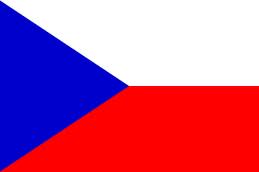 The Gambrinus liga is a Czech professional league for football clubs. At the top of the Czech football league system, it is the country's primary football competition. It is contested by 16 clubs, operating a system of promotion and relegation with the Czech 2. Liga. Seasons run from August to May, with teams playing 30 games each. It is sponsored by Pilsner Urquell Brewery, and is therefore officially known as the Gambrinus liga, after Gambrinus, one of the best-selling beers in the Czech Republic. The league is currently ranked 18th in Europe in the UEFA league rankings.
The history of the Czech football Liga began at the end of the 20th century. It was reorganized for the 1993/1994 season, after the dissolution of former Czechoslovakia and therefore of the Czechoslovak League. Having won more than half of league titles, Sparta Prague are the most successful team in Gambrinus liga history. Other clubs who have won the title are Slavia Prague, Slovan Liberec, Baník Ostrava and Viktoria Plzeň.


1,065 views